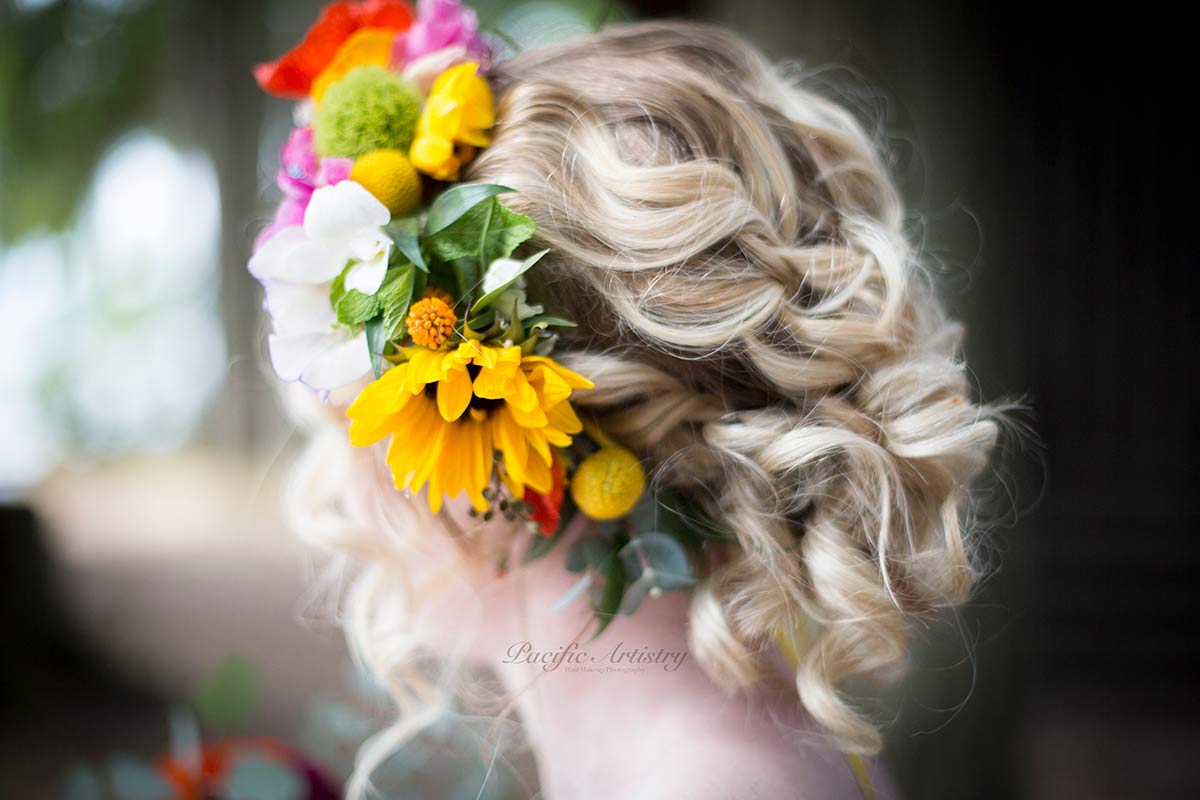 Bernadette was so amazing to work with. She truly is an artist with flowers, and she managed to create exactly what I wanted even when I wasn't 100% sure myself! She worked with me over the phone and over email and made the whole process so fun. I only used her services for the ceremony flowers, but I was completely blown away by the bouquet and floral crown that she made for me. I am so glad I used her services and talent, she is absolutely worth every penny. Thank you so much Bernadette, it wouldn't have been the same without your flowers!
- Erika, married 6.7.17
Owner Bernadette helped me to establish and execute the vision for our wedding in August. We had quite a few items (custom arbor, aisle runner, votives, and lots of table arrangements) to design and lots of family in need of flowers. Bernadette was responsive and comfortable using Pinterest to really 'get' our vision. She also included little personal touches, such as incorporating green hops into our boutonnières since my father is an avid home brewer.
- Emma, married 8.13.16
Bernadette executed my wedding day vision PERFECTLY! From our very first meeting she understood what I was saying and wanted to help me create exactly that. Bernadette was professional, timely, and simply the sweetest vendor I worked with for my wedding. On my wedding day she was a calm, joyful presence and seemed to be just as excited as everyone in the bridal party. It was hard for me to not have an idea of how the flowers would actually turn out, however, everything exceeded my expectations. Her recommendations to add flowers in one spot and refrain from adding them to another were spot on. I will hire Bernadette and her team for any other event I plan because she was such a joy to work with and the end results were stunning!
- Tarah, married 6.4.16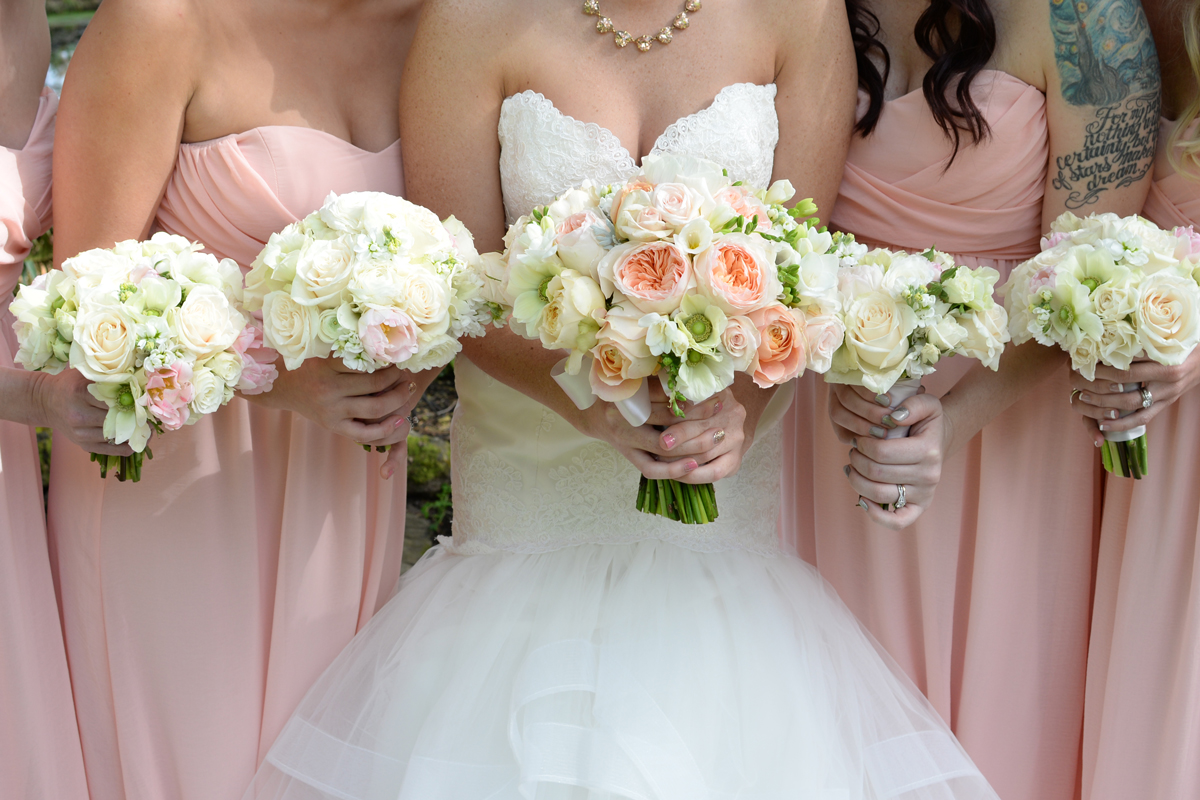 Bernadette was wonderful!!! I had a vision of my flowers and she nailed it. I was extremely happy with the outcome and all the help she provided for our wedding day.
- Ashley, married 3.28.15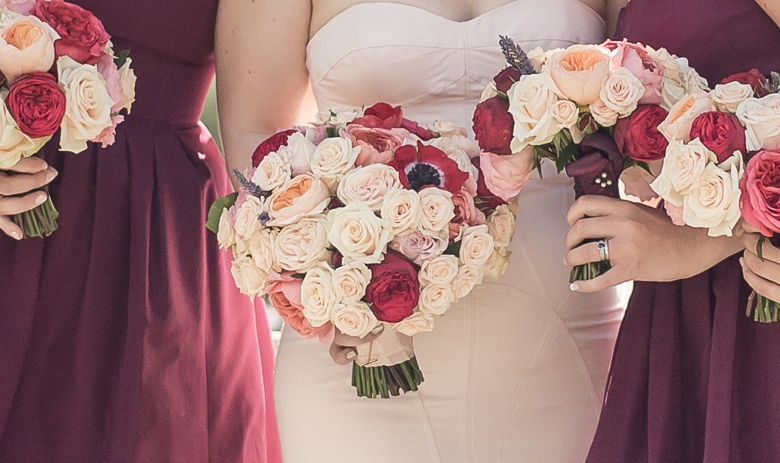 Bernadette is a master of her craft and a true pleasure to work with. From the first conversation to exchanging photos and stories after the wedding, working with Bernadette was the best and easiest part of the wedding planning process. We lived out of town and she was very accommodating to our schedules when we would be in the area for a day or two. She totally understood our vision of what we wanted for flowers and nailed the color palate. The bouquets and center pieces were elegant and romantic with interesting and impeccably executed details. Her work was absolute perfection and far exceeded our expectations!
- Madeline, married 9.27.14
Bernadette is such an amazing florist to work with! You will be silly to not choose Diamond Custom Floral for your wedding! Not only is she probably the nicest person in the world, she also creates beautiful floral creations. Bernadette and I spent a lot of time over email deciding on the best centerpiece and wedding party florals that would show my vision. The outcome, was WAY better than I could have ever imagined. I would highly recommend Diamond Custom Floral to any couple getting married, you will rest assured that your bridal bouquet, boutonnieres, corsages, and centerpieces will be magazine worthy gorgeous!
- Sadie, married 11.1.14